Kitesurfing lessons in front of the Hotel Mehari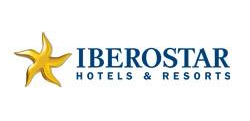 The hotel is 15 KM away from the kite spot.  A shuttle  with storage and Rescue service is offered.
The Travel time to the kite school is about 10-15 minutes.
If you prefer to stay close to the family, we also offer beginner lessons at the beach of the hotel Mehari. The sandy beach is very large.
Beside the hotel is a big public beach area where the lessons can be done without risk.
Advanced "Kitesurfers" can practice Kitesurfing in front of the hotel.
However, in the high season limitations due to swimmers and other water sports are possible.
At the beach of the hotel also Cat sailing and windsurfing are available.
Distance from the Golf Area is about 1 KM.
The hotel is offered by all major tour operators.